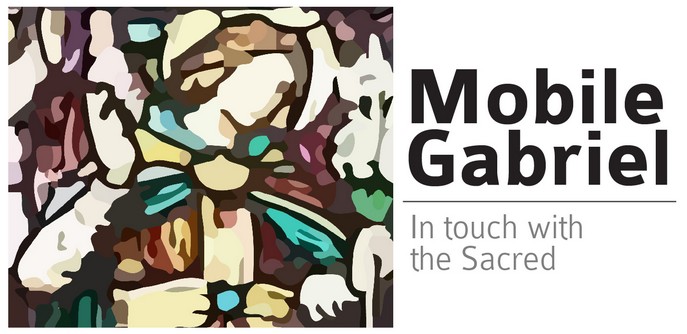 FAQ
---
It is hoped that this FAQ (Frequently Asked Questions) page will answer most of your questions. (Click on the heading above which your question is asked)
When did Mobile Gabriel come into existence, and why?
Why is it called Mobile Gabriel?
How often is Mobile Gabriel updated?
Who is responsible for Mobile Gabriel?
Technical questions concerning Mobile Gabriel
How do I add Mobile Gabriel to my PDA?
How much space will I need for Mobile Gabriel on my PDA?
Is a Spanish version of Mobile Gabriel available?
Is there a website dedicated to Mobile Gabriel?
What liturgical calendar is used?
What translation of the scriptures does Mobile Gabriel use?
How can I support the efforts of Mobile Gabriel?
The primary support that Mobile Gabriel solicits from all those who use this service - is prayer. Pray for Fr. Schmitz who began Mobile Gabriel. Pray for Romeo Paredes, Steven Allwin, Dennis Livelo, Steven Boor, and Fr. Trask who keep the site current. Pray for those who are studying for the priesthood. And pray that those whom God is calling to the ministry of priesthood will be attentive to that call!

Though Mobile Gabriel is a free service, there are some significant web hosting expenses (approximately $200/month) associated in providing Mobile Gabriel to the internet community. If you would like to make a contribution to help offset some of the costs involved, you may do so via snail-mail or PayPal. Should you wish to donate, you may click the icon below, visit http://www.mobilegabriel.com/donate.htm, or send a donation to: Fr. David Trask, % Our Lady of Guadalupe Church, 9080 Shepard Rd., Macedonia, OH 44056. Making your check payable to "Our Lady of Guadalupe Church" will allow your donation to be tax deductible.


Please note, however, that financial support is not at all required and any contribution received will go toward the costs associated with hosting Mobile Gabriel on the web. And your prayer support is what's most important!
Other frequently asked questions:
How large is the Mobile Gabriel community?
Is there a Catholic version of the Bible for my PDA?
May I use Mobile Gabriel on my PDA at Mass?